Power Bank (Mobile Battery)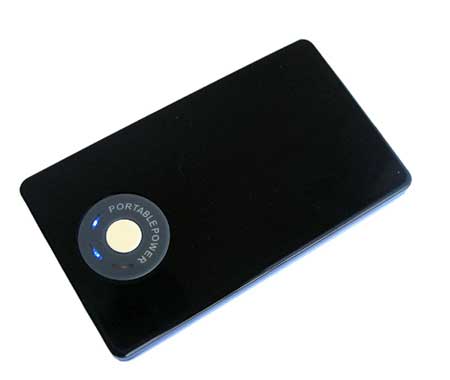 Power Bank (Mobile Battery)
FEATURES:
* Ideal for long flights, outdoor activities, anytime and anywhere devices.
* Support Mobile phones, PDA, iPod, iPhone 3G, Digital Camera, MP3, MP4, PSP etc.
* Available colour: White, Black.
* Built-in Short Circuit, Over-Charge, and Temperature Protection.
* With 3 step LED display to show Charge Status and battery life .
* Rechargeable OVER 500 times
* With POWER ON/OFF function.
* With USB input and USB output port.
SPECIFICATION
* Battery Type : Lithium-Polymer
* Power Capacity : 3000mAh
* Smart Size : L100 x W59 x H10mm
* Rated Input : 5.0V/500mA
* Rated Output : DC5.3V/500-700mA
* Charging Time : 4-5hours.
* Weight : 88g


We joined CEATEC Japan!

BlackBerry Day 2010

BlackBerry Bold Browser用
GauGau International Japan Co. Ltd.

Hokuyo Yutenji Building, 1-20-20 Shimouma, Setagaya, Tokyo, 154-0002, JAPAN
TEL +81-3-5433-2077
FAX +81-3-5433-2078
URL http://www.gaugau.co.jp

>> Download our catalog (Japanese)
※The company name, the product name, and the logo, etc. described in this site are the registered trademarks or trademarks of each company.